Do you want to make your cannabis dispensary or your other cannabis-related business stand out? One of the best ways to do so is to brand your products with great looking graphics. Creative Vinyl Signs, Inc. provides a wide range of cannabis branding and package printing services, including:
Cannabis branding apparel
Cannabis promotional products
Cannabis wall graphics
Cannabis window graphics
Cannabis window decals
Storefront graphic printing
Dispensary signage
Dispensary banners
Promotional items
Brochure printing
Pouch printing
Cannabis envelope printing
Header cards printing
Cannabis label printing
Shatter box printing
Cannabis T-shirt printing
Cannabis shirt and hoodie lettering
And more!
Why Choose Creative Vinyl Signs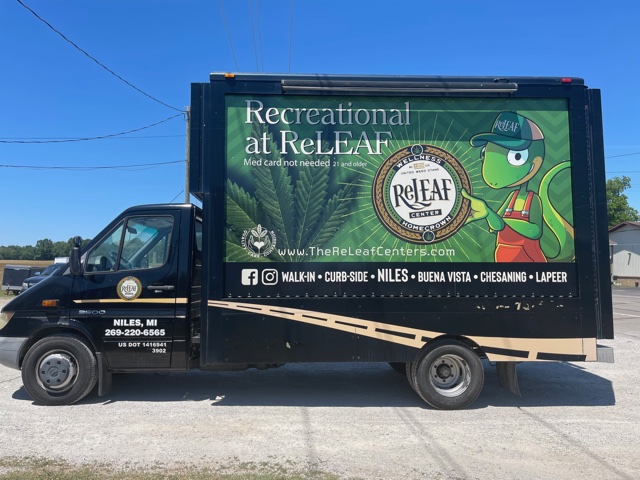 There are many reasons for you to choose Creative Vinyl Signs, Inc. when you're in the market for cannabis branding services. We've been providing our customers with custom vinyl signs and other branded products for years now. As for our prices, well, they simply can't be beaten! We can help you obtain cannabis branding apparel, cannabis promotional products, and more in Michigan for less than what you would pay for them elsewhere.
Build Your Brand Awareness With Customized Printing Services
If you want to put your brand on the map and make sure that people start to take note of it, you can accomplish your goals by utilizing the customized printing services available through Creative Vinyl Signs, Inc., including:
Cannabis Promotional Products
Cannabis Wall Graphics
Cannabis Window Graphics
Cannabis Window Decal
Storefront Graphic Printing
Dispensary Signage
Dispensary Banners
Promotional Items
Brochure Printing
Pouch Printing
Cannabis Envelope Printing
Header Cards Printing
Cannabis Label Printing
Vehicle Wraps
Shatter Box Printing
Cannabis T-Shirt Printing
Cannabis Brand Apparel
Cannabis Shirt/Hoodie Lettering
Dispensary Logo Bags
Dispensary Logo Containers
GALLERY
(Click to view larger image)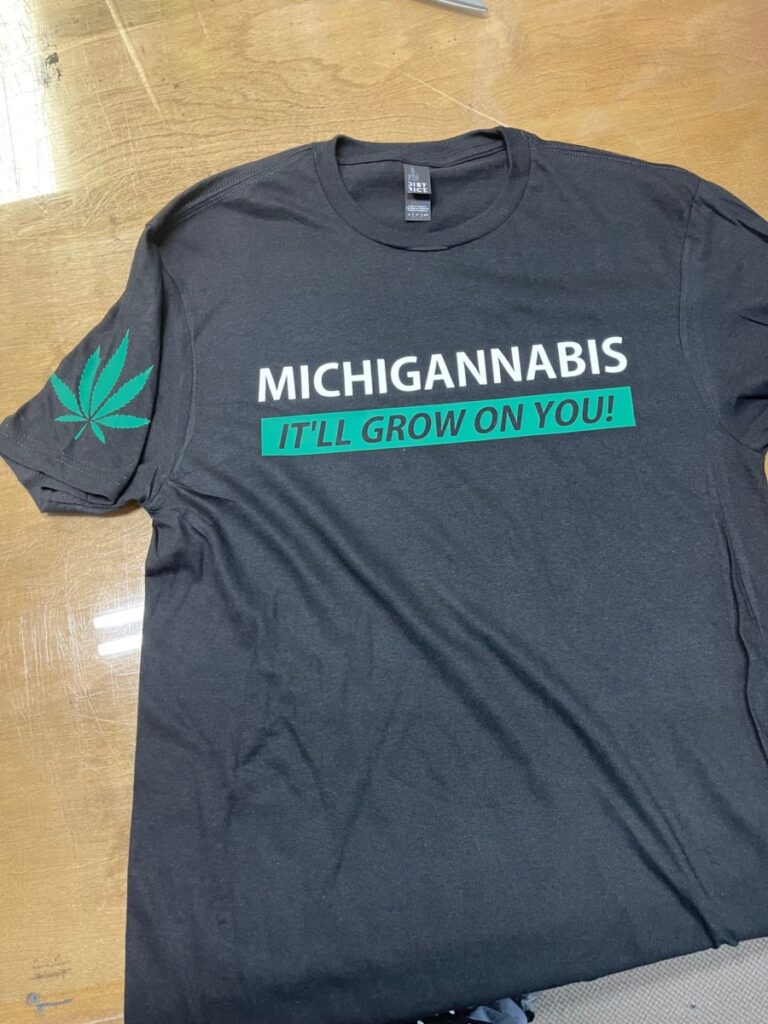 Contact Creative Vinyl Signs, Inc. at 269-782-2833 to learn more about our cannabis branding services.